The 2018 North American Low Cost Robotics Innovation Competition
Do you have the innovation we're searching for?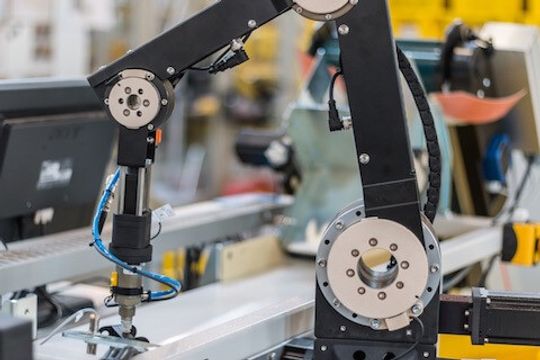 From updating a workplace's processes to testing cookies for their dunkability – the possibilities of modular low-cost robotics are endless when they're in the hands of creative, innovative thinkers like you! If you have fresh, exciting use for modular, low-cost robotic joints, then let us know and enter for a chance to win a robolink robotic joint kit. All it takes to enter is your idea! Give us a brief description in the form below, make sure to include your contact information, and let our judges see just how inventive you can be.
Please note: all common file formats (PPT, Word, CAD, 3D, PDF, etc.) are accepted. If the file size exceeds 10 MB , please provide us with a download link (dropbox , WeTransfer, etc.). Please, only submit pictures and /or videos with a good resolution. By participating, the submitter agrees to let igus® use their entry description and media in advertising, marketing material, or other formats.
DEADLINE EXTENDED due to popular demand! Entries are due by 5/25/2018.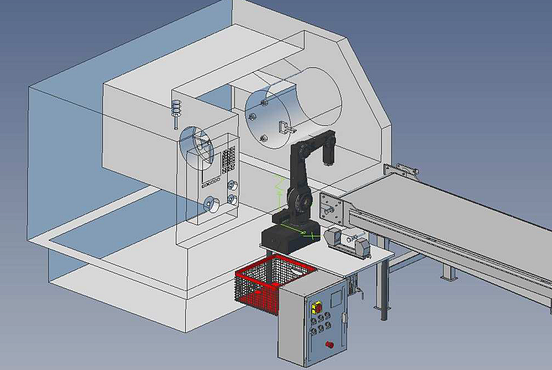 Winning application from the 2017 low cost robotics innovation competition in Germany
In their application, MLC-Engineering an articulated arm with optical measuring technology. The articulated arm removes finished parts from a production machine and transports them to an optical measuring device. The robot positions the item several times within the measuring range so that it can check all relevant dimensions. The automation enables fully automatic documentation of the measured data, shorter turn-around times and therefore a time saving of 76 %.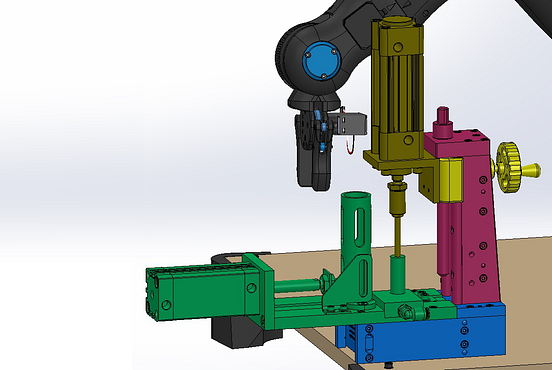 Best student application from the 2017 low cost robotics innovation competition in Germany
The Horb school of commerce and home economics planned to expand a toggle press with a robotic gripper arm as part of a student project. The concept is to automatically insert tokens into the press, punch defined holes and then move the tokens out of the toggle press again.
The prize
The winner can choose between a robolink® articulated arm or robolink® components worth $3,000. Further information on robolink® and the flexible low cost robotics modular system from igus® can be found here.